Wonderful Hungarian Christmas exhibition was opened by Ambassador of Hungary to Latvia H.E. Mrs. Adrien Müller in the Art Nouveau Museum of Riga on 8 December 2016. The exhibition can be visited until 15 January 2017.
"We have never had so many different objects in our exposition and it is something extraordinary. But I must say that the exhibition itself is very unique," said the director of the museum Ms Agrita Tipāne during her opening speech. Ms Baiba Šmite, Deputy Director of the Education, Culture and Sports Department of Riga City Council praised the Embassy for an excellent cooperation so far.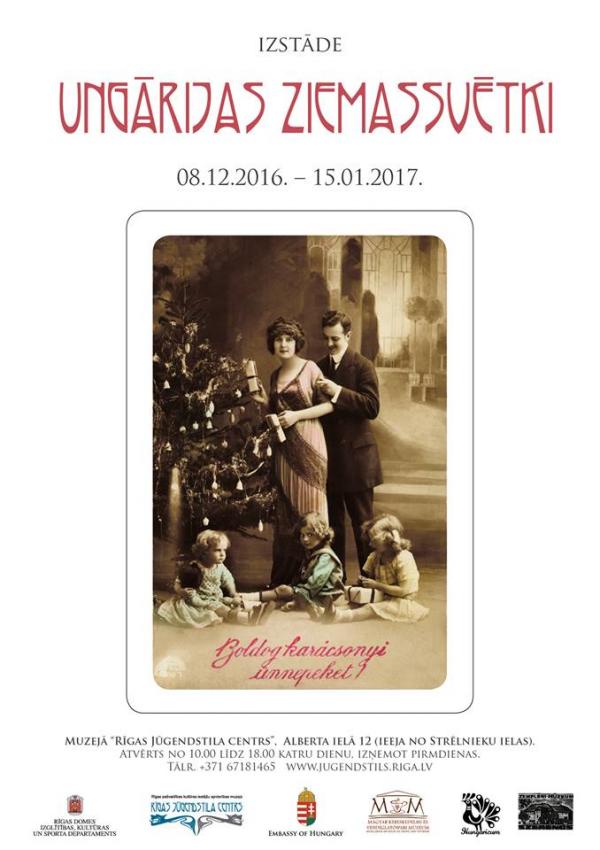 Exhibition visitors will have an opportunity to see old Christmas tree decorations from the collection of the Hungarian Museum of Trade and Tourism, vintage toys from Hungarian collector Mariann Karlócai, vintage postcard reproductions from the Zemplén Museum and Herend Hungarian porcelain manufacturer's historical table set. As part of the exhibition short films are shown about Christmas and Christmas preparations in Hungary at the beginning of the 20th century. The exhibition was created by the Embassy of Hungary to Latvia and the Hungarian Museum of Trade and Tourism. The curator of the exhibition is Julianna Kulich form the Hungarian Museum of Trade and Tourism.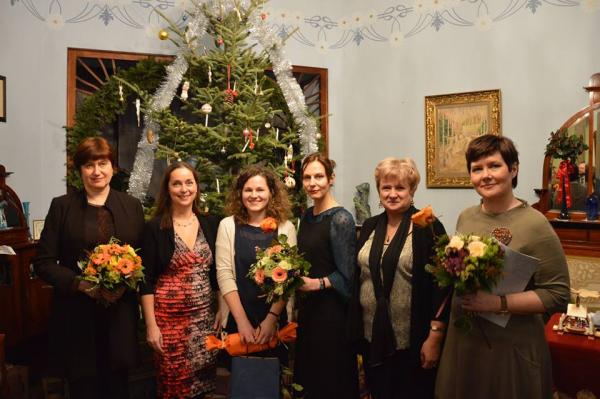 The smallest visitors were happy to receive gifts from the Hungarian Santa Mikulás who had brought them in advance. They were also delighted to participate at creative workshops to prepare traditional Hungarian Christmas candy called "szaloncukor".
Further photos in the photo gallery.